Contract Management software
Software for your contract management
Keep track of your con­tracts. Let us re­mind you about key dates such as ter­mi­na­ti­on op­ti­ons or re­ne­wal op­ti­ons in a mul­ti-stage pro­ce­du­re. Give every em­ployee di­gi­tal ac­cess to con­tracts that are re­le­vant to them. Crea­te new con­tracts on the ba­sis of text mo­du­les, al­ways in the cur­rent re­leased version.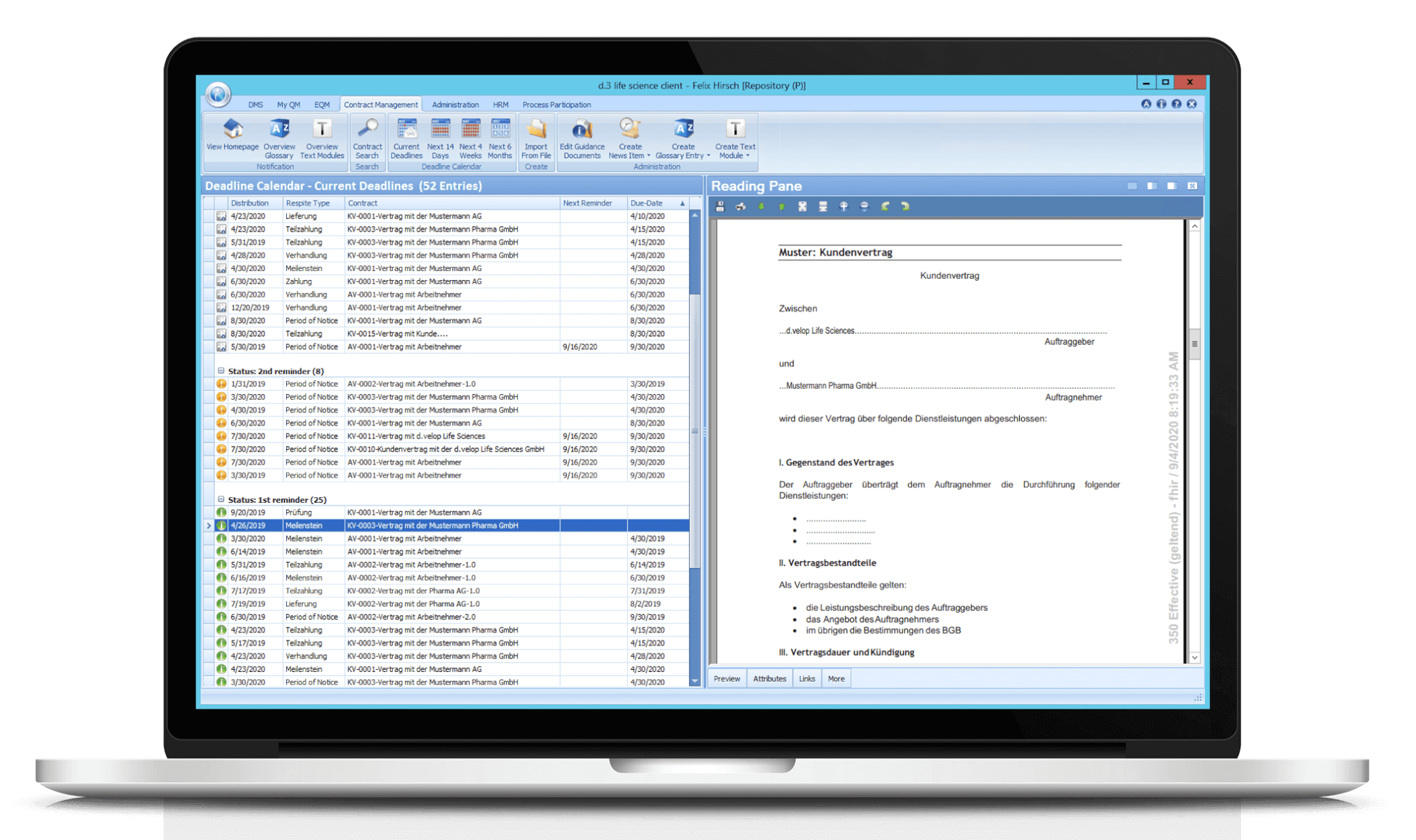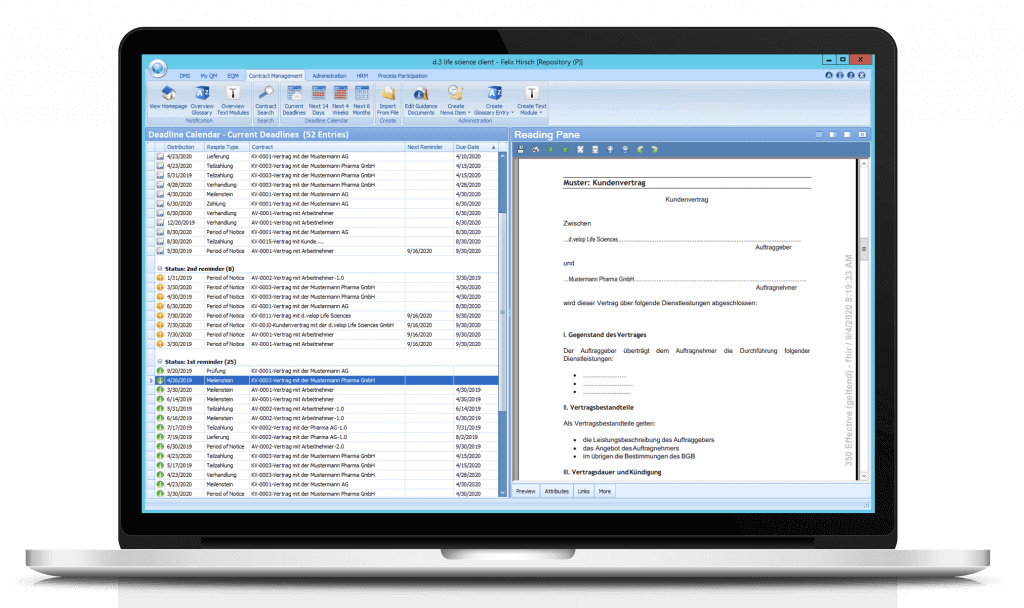 How do you benefit from the Contract Management software?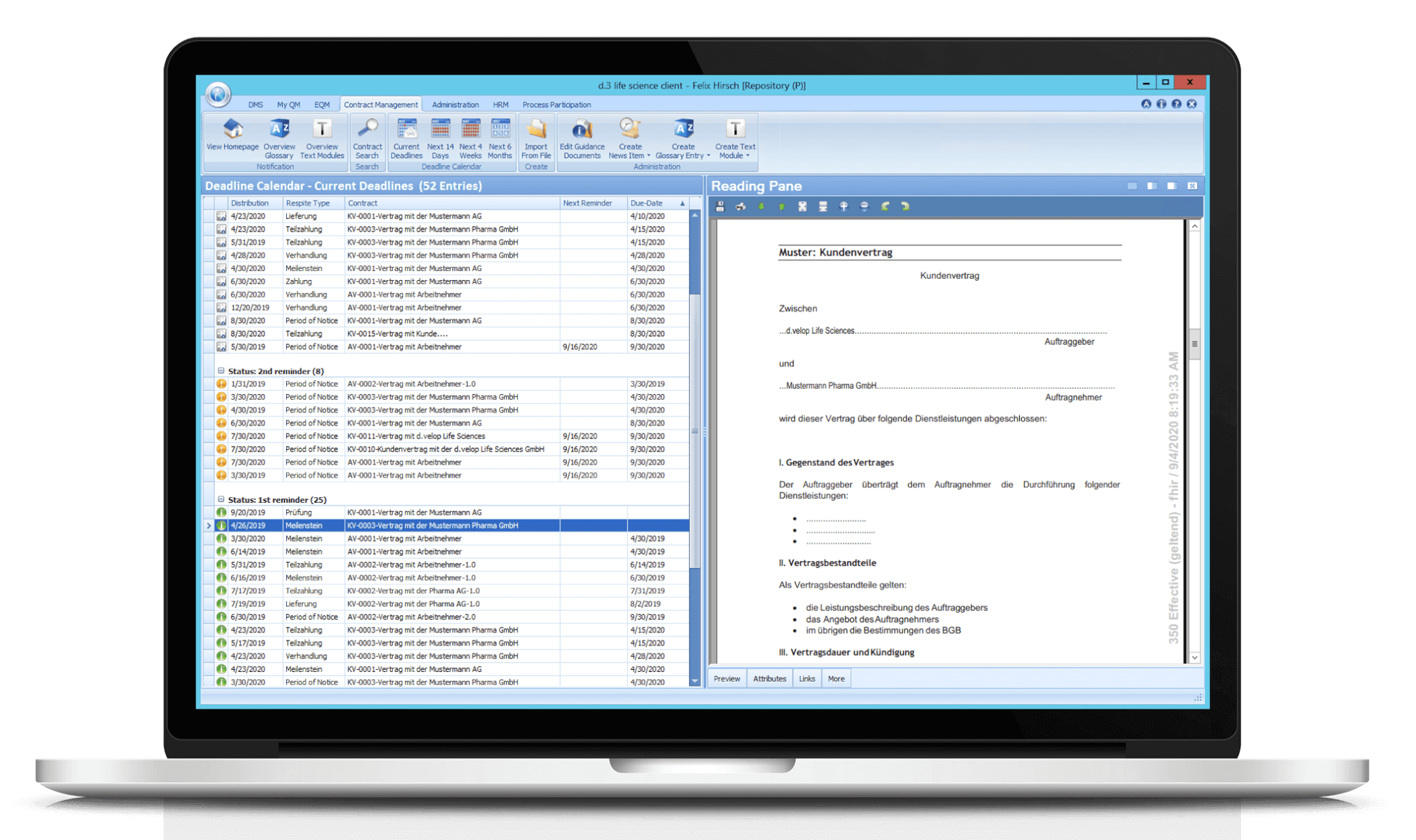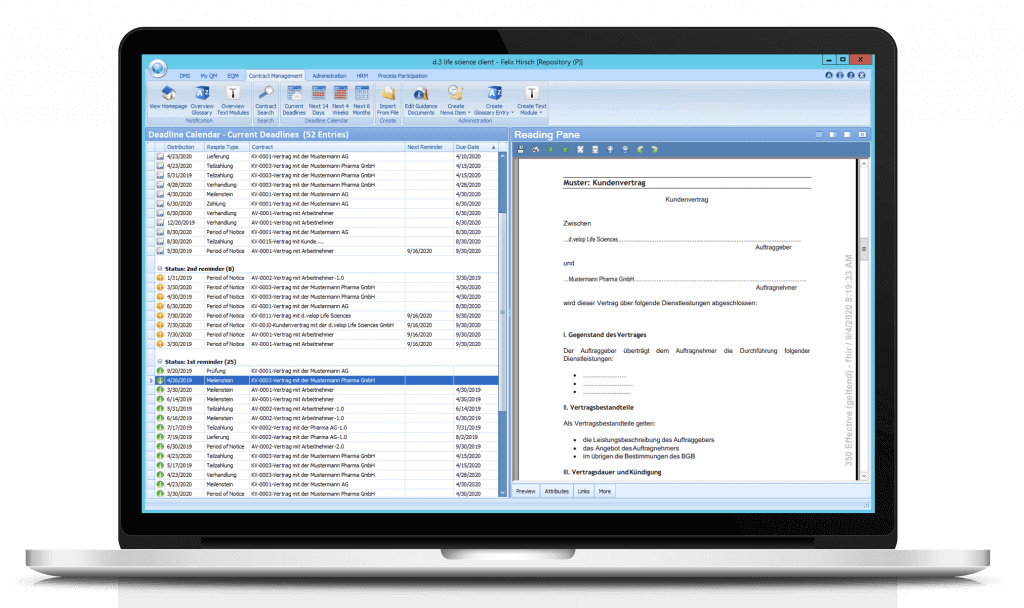 For each do­cu­ment, a pre­view can be dis­play­ed wi­thin the fle­xi­bly cus­to­mizable re­a­ding pane. This al­lows you to view the do­cu­ment and see the as­so­cia­ted pro­per­ties (e.g. deadlines).
When using the Con­tract Ma­nage­ment, this mo­du­le is available in the rib­bon with the name "Con­tract ma­nage­ment", de­pen­ding on the aut­ho­riza­ti­on. This rib­bon in­cludes six main func­tion groups which are vi­si­ble and available to the user de­pen­ding on the user's authorization:
No­ti­fi­ca­ti­on
Search
Dead­line Calendar
Crea­ti­on
Ad­mi­nis­tra­ti­on
The con­tract sta­tus can be grou­ped au­to­ma­ti­cal­ly. Here, for ex­am­p­le, con­tracts with the first as well as the se­cond re­min­der can be di­stin­gu­is­hed from each other
At the touch of a but­ton, you will re­cei­ve an over­view of dead­lines and up­co­ming key dates re­la­ting to your con­tracts. Using the but­tons "Next 14 days", "Next 4 weeks" or e.g. "Next 6 months" you im­me­dia­te­ly re­cei­ve an over­view of up­co­ming to­dos and dead­lines for your con­tracts. The sys­tem au­to­ma­ti­cal­ly re­minds you about all key dates (de­li­very via e‑mail is also possible).
Would you like a live insight into the software?
Get a live in­sight into the pos­si­bi­li­ties of Con­tract Ma­nage­ment in just 45 mi­nu­tes with a sam­ple use case. Find out how you can be re­min­ded about dead­lines such as can­cel­la­ti­on or re­ne­wal op­ti­ons in a mul­ti-stage pro­ce­du­re using the so­lu­ti­ons by Di­gi­tal Life Sciences.
Some features of contract management
Regulations that are fulfilled by Contract Management
33 Good reasons for a cooperation with Digital LS
You're not con­vin­ced yet? Find out about 33 good re­asons spea­king for a co­ope­ra­ti­on with Di­gi­tal Life Sci­en­ces GmbH. We will show you re­asons from the provider's point of view, from the soft­ware point of view and other ge­ne­ral re­asons that di­stin­gu­ish us.
Customer review on the Contract Management
"The Di­gi­tal Life Sci­en­ces team has been sup­port­ing us for ye­ars to make our pro­ces­ses more ef­fi­ci­ent and di­gi­tal. Over the past few ye­ars, we have thus been able to suc­cessful­ly im­ple­ment the GMP com­pli­ant do­cu­ment ma­nage­ment, Trai­ning Ma­nage­ment and con­tract ma­nage­ment in our com­pa­ny tog­e­ther. We are hap­py to build on the po­si­ti­ve ex­pe­ri­en­ces with the Di­gi­tal Life Sci­en­ces team and curr­ent­ly have num­e­rous pro­jects in the pipe­line that will make our do­cu­men­ta­ti­on more di­gi­tal, traceable and cen­tra­li­zed. Di­gi­tal Life Sci­en­ces GmbH is a strong and long-term part­ner for us."
Dr. Ni­co­le Frei­se-Pap­ke
Pro­cess Group Lea­der QA-Sys­tems (Rot­ten­dorf Phar­ma GmbH)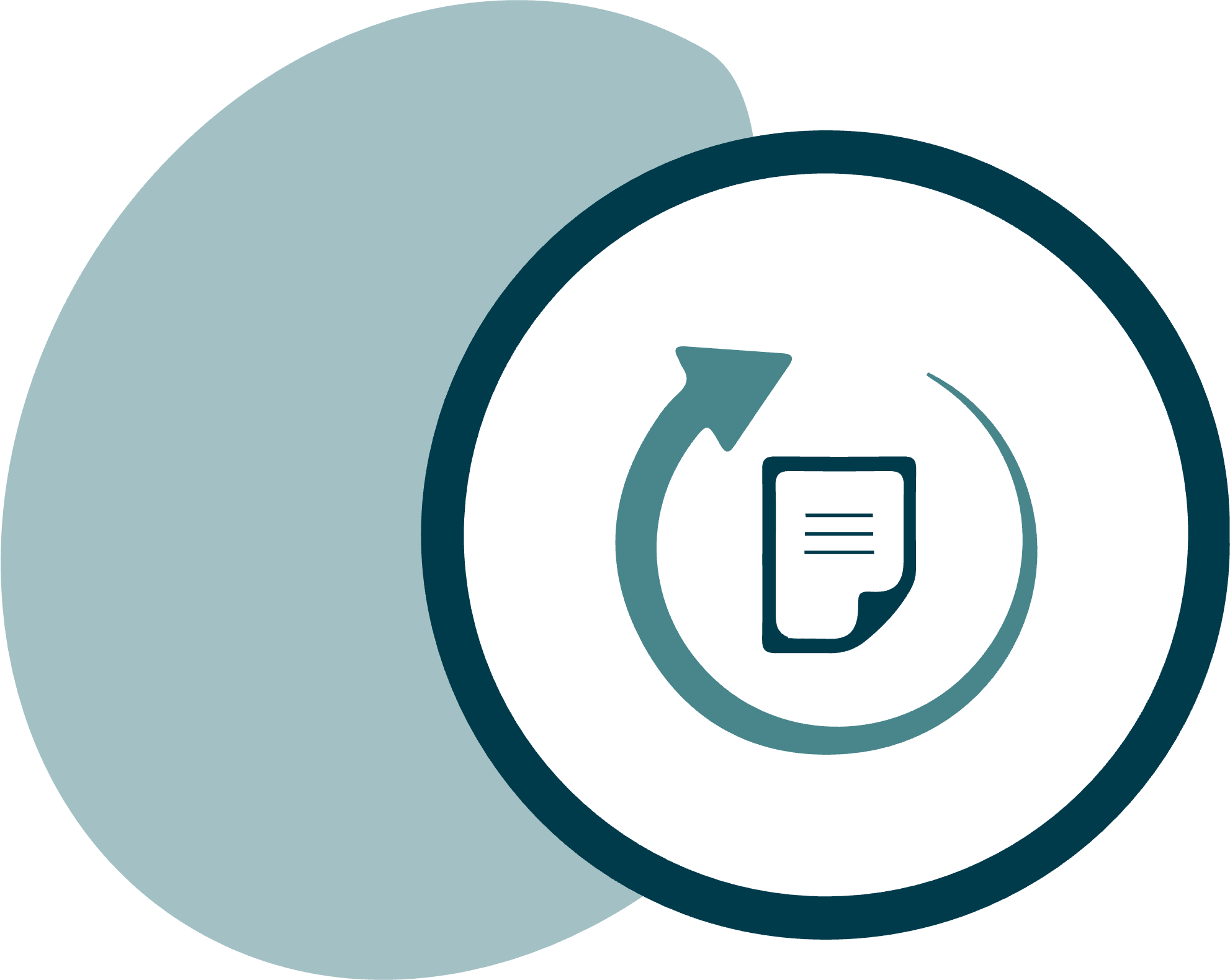 Whe­ther work / pro­cess in­s­truc­tions (SOPs), pro­cess de­scrip­ti­ons, test spe­ci­fi­ca­ti­ons or other ty­pes of do­cu­ments — you can crea­te, re­vi­se and sign them all di­gi­tal­ly with the do­cu­ment con­trol software.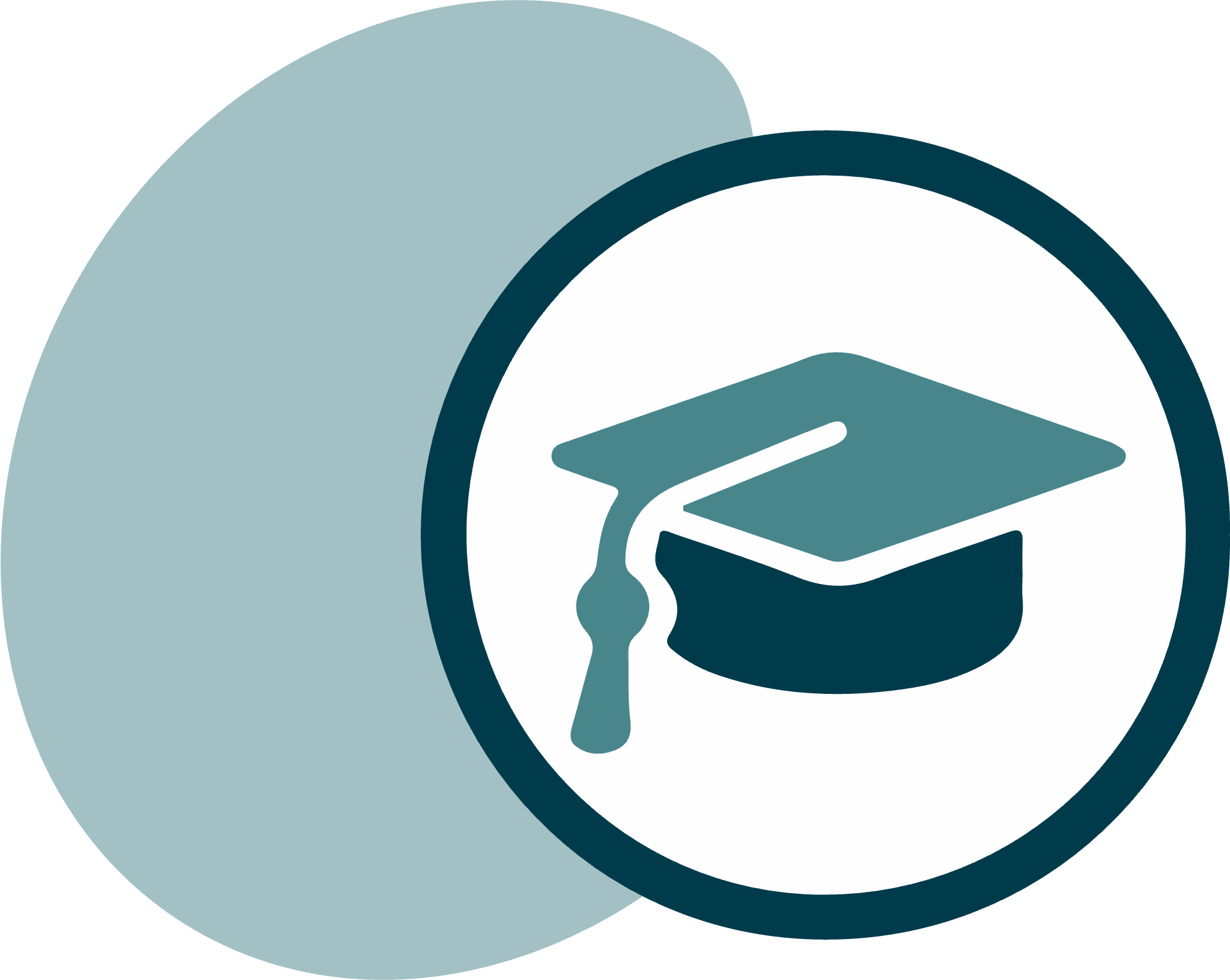 Ex­tend the "Do­cu­ment Con­trol" mo­du­le to ac­tively plan and re­cord the qua­li­fi­ca­ti­ons of your em­ployees with our trai­ning ma­nage­ment software.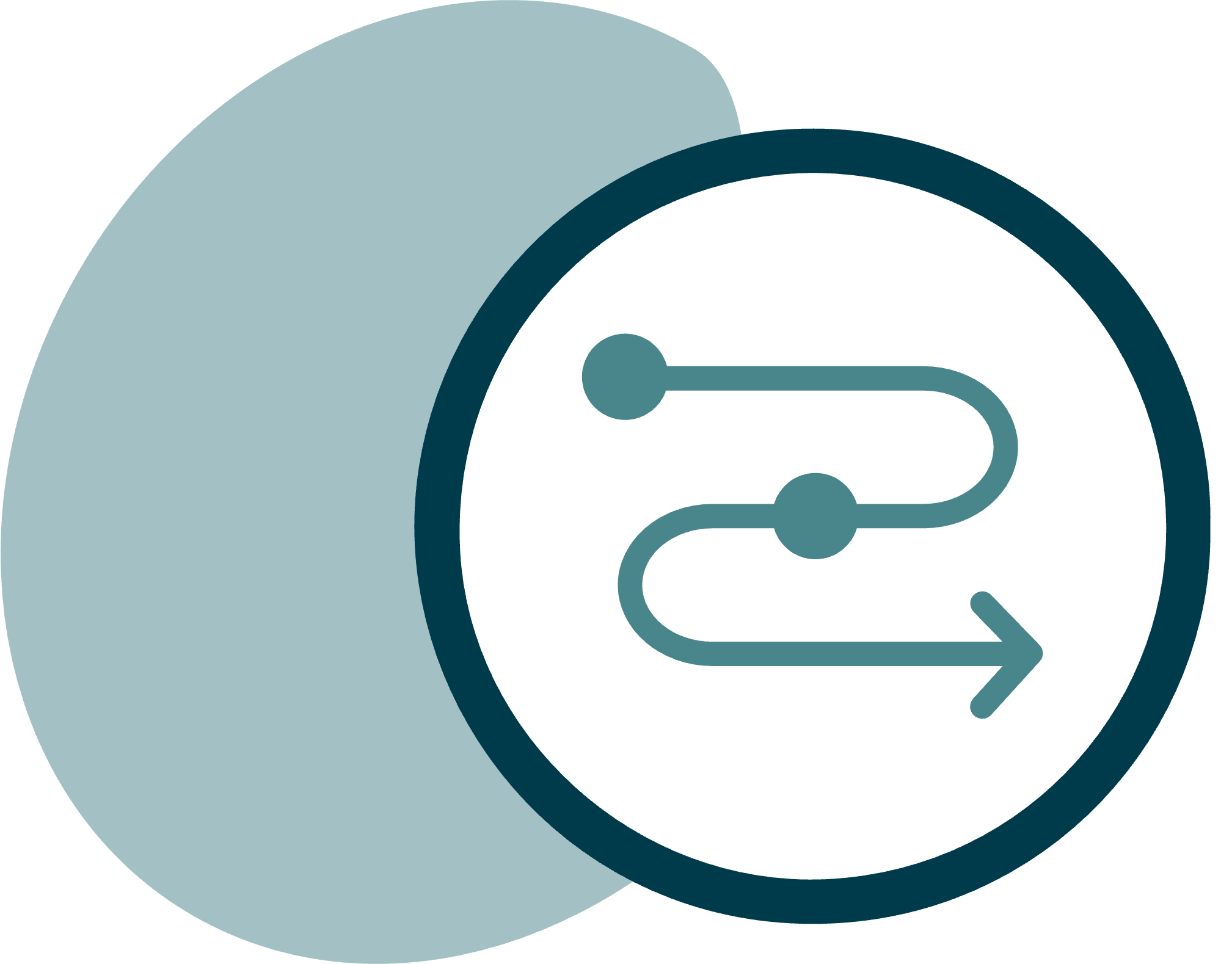 Di­gi­ta­li­ze your ISO pro­ces­ses. Con­trol your pro­duc­tion-re­la­ted QM pro­ces­ses using di­gi­tal workflows.
Frequently asked questions (FAQs) about Contract Management
You have a ques­ti­on about Con­tract Ma­nage­ment?
Our sa­les team will help you prompt­ly and gladly.